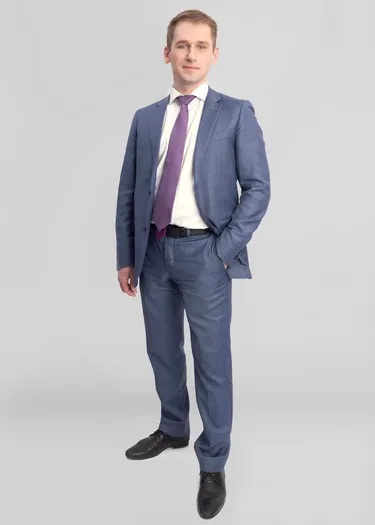 Roman Larshin
Head of Department
Office: Russia
Roman graduated from the Moscow University named S. U. Vitte (MIAMP) degree in law.
He has passed the following courses:
"Civil law: actual problems and analysis of judicial practice" in the "Russian Academy of the national economy and public administration under the President of the Russian Federation".
"Organization of work of state civil servants of the Federal courts, responsible for maintaining confidential paperwork" in "Russian state University of justice"
Federal education program "Service 3D: Dialogue, Trust, the Income of" NPP "Garant-SERVIS"
The basic course of Communication in "Rusfinance Bank" LLC.
Roman has worked with Zuykov and partners LLC since 2017 and specializes in:
Consulting of foreign and Russian clients on issues relating to the acquisition, protecting, and disposing of rights to intellectual property objects;
Presenting and defending the interest of clients in courts and Federal Antimonopoly Service;
Registration and protection of copyrights and related rights on expressive work for exclusion of illegal usage of such work by third parties;
Writing articles and columns for the website.
Experience
2010–2013 — Court clerk in Moscow Arbitration Court, dealing with deals corresponding to intellectual property issues.
2013–2017 — Court clerk, assistant to the judge of the Court for intellectual property rights.
Achievements
Roman rewarded with the Moscow Arbitration Court Gratitude, the Court for intellectual property rights Gratitude and the Trade Union organization of the Court for intellectual property rights Diploma;
In February 2017 he participated in the national contest "Model of the Court on intellectual rights" held within the V jubilee IP Forum ("Legal protection of intellectual property: theory and practice") as the presiding judge.
Articles