Author
Sergey Zuykov
Managing Partner / Patent Attorney of the Russian Federation / Eurasian Patent Attorney
15 March 2021
#Conferences
Russia Tops List of Countries Having Largest Number of International Applications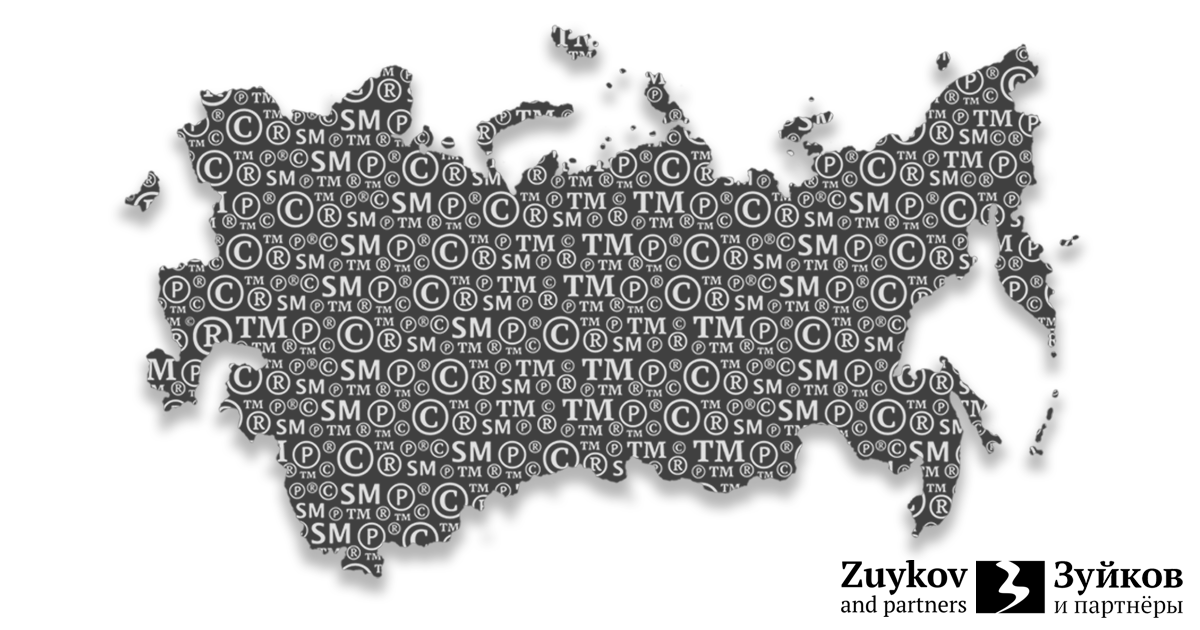 According to information published in the World Intellectual Property Indicators (WIPI) 2020 report by WIPO, Russia is among the top 10 countries at the international level in terms of the volume of application activity in the field of registration of inventions and trademarks. According to WIPO experts, foreign applicants filed 35,511 applications for patents for inventions or utility models in Russia in 2019. For the registration of trademarks under the Madrid system, 306,976 applications were filed. Applications for the registration of trademarks in each class are taken into account; for example, if the application seeks registration in respect of four classes of the Nice Classification, it is considered as four applications). [1] Such figures allowed Russia to rank 9th in the world fixture for patenting of inventions and utility models and the 8th place for the registration of trademarks.
The report also presents the information on the international application activity of the domestic patent holders. We propose to find out in which countries Russian citizens most often applied for registration of technical solutions.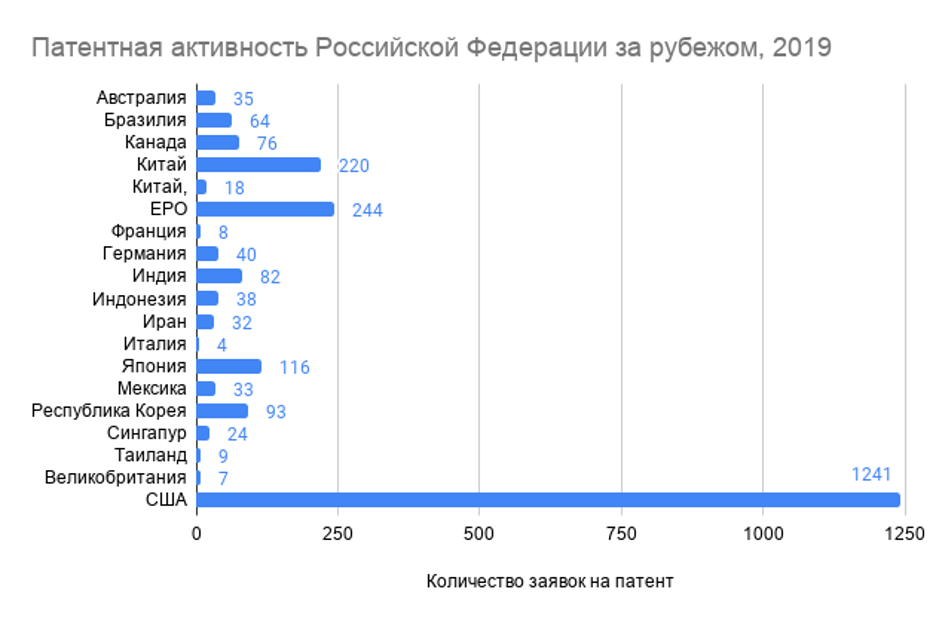 Source: World Intellectual Property Indicators 2020 report by WIPO
The report also features information on applications for trademark registration in foreign countries filed from Russia. The count took into account each class of the Nice Classification in respect of which the application for registration was filed.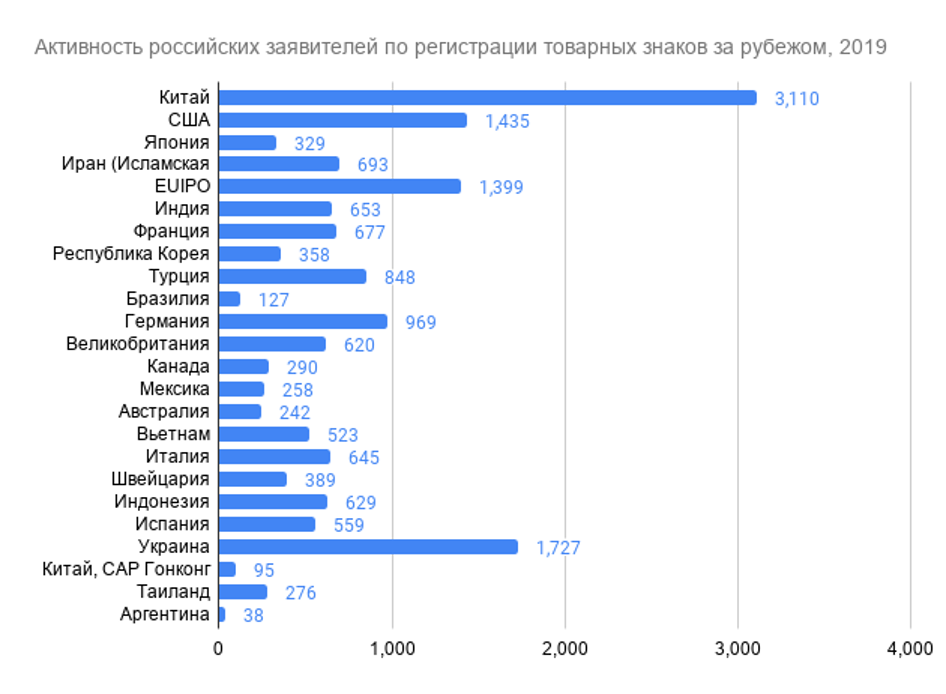 Source: World Intellectual Property Indicators 2020 report by WIPO
In March of this year, WIPO published 2020 preliminary statistics. According to these figures, despite the pandemic caused by COVID-19, forced restrictions and the decline in economic growth, Russia ranked 23rd by the number of patent applications filed by domestic applicants under the PCT system: 1073 applications, and also 12th by Madrid system trademarks filed for registration: 1571 applications. [2]
Back to news list