Author
Olga Plyasunova
Head of Trademark Department / Trademark Attorney Reg. № 1258 / Patent Attorney of the Russian Federation / Eurasian Patent Attorney Reg. № 63
Women in IP Leadership: inspirations, experiences, and ideas for equality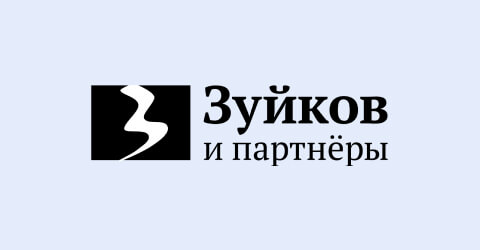 Olga Plyasunova is a Trademark Attorney and the Head of The Trademark Department at Zuykov and partners. Olga has the status of Patent Attorney of the Russian Federation (No 1258) and Eurasian Patent Attorney (No 63). Olga has been working with Zuykov and partners LLC since 2007. She specializes in Appellations of origin of goods, trademarks and service marks, and industrial designs. Olga is fluent in English and is a member of ECTA (2019). She has extensive experience in the consideration of disputes, objections, and statements in the Chamber on patent disputes of trademarks. Here's Olga's interview for Women in IP Leadership series.
Originally published in the Trademark Lawyer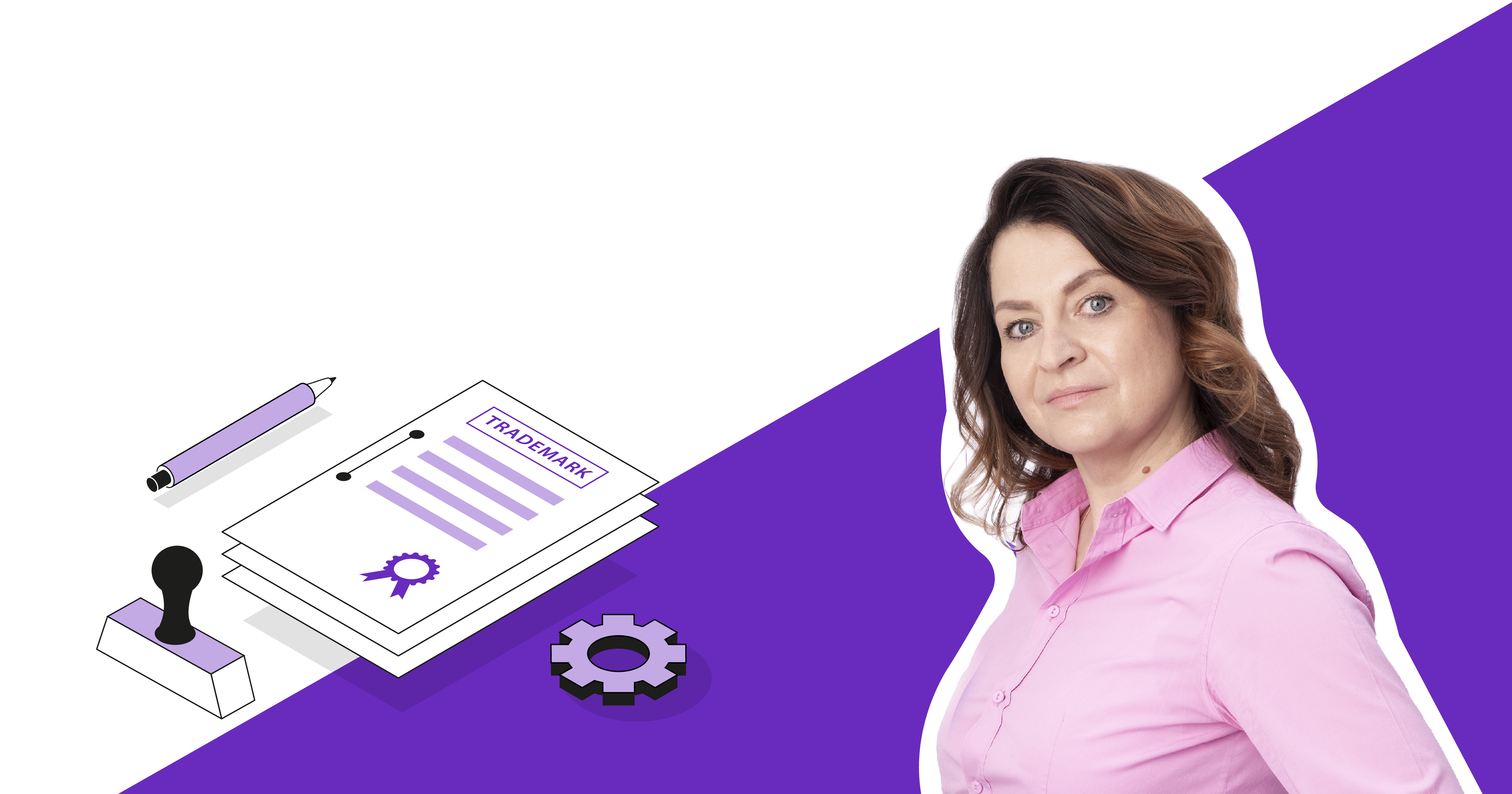 What inspired your career?
When I studied at the institute, I had the subject "Patent Law", but I did not assume that my whole life would be connected with IP. It's fate that after graduating from the institute I started working at Rospatent. At Rospatent, I was surrounded by interesting people devoted to their specialty, real professionals in their field. This inspired me to devote my life to the protection of intellectual rights, I realized that I was interested in this and I wanted to do it.
How have you found the pathway to your current position? And can you offer advice from your experience?
My IP career began in 1996 when I worked at the Russian Patent Office as an expert trainee in the expert department. While working at Rospatent, I simultaneously studied advanced training courses, including those organized by WIPO, which allowed me to grow professionally. A few years later, I took a management position and became Deputy Head of Trademarks at the Patent Office. After working for some time in this position, I realized that I wanted to plunge into this work from the "other side" and set myself the goal of becoming a patent attorney. In 2007, I joined Zuykov and partners and have been working here for 15 years. I continued to develop my career and in 2008 became a patent attorney with the right to work in the field of trademarks and appellations of origin. In 2021, I expanded my qualifications and became a patent attorney for industrial designs. In 2022, I received the status of a Eurasian patent attorney, having received the right to work in the field of design not only in the Russian Federation, but also in the CIS countries (Kyrgyzstan, Azerbaijan, Armenia, Kazakhstan, Tajikistan, Belarus). In our company, I am the head of the trademark department. The department employs 10 people - four of them are patent attorneys, the rest are assistants. The Trademark Department provides clients with trademark registration and design services.
Intellectual property is an integral part of our life, and protecting the rights of customers is our priority. If you came up with a company logo, or invented a device or method, you must definitely register them, you can't let the situation take its course. Otherwise, your competitor will appropriate the results of your intellectual activity and will reap commercial benefits.
What challenges have you faced? And how have you overcome them?
During my professional development, I realized that achieving professional goals and success depends only on me, and I need to work on myself and constantly improve myself to achieve them. In the Patent Office, I became a high-level manager at a young age, some of my subordinates were older than me and had more experience in the office than I had. It took a lot of strength, tact, and professional skills from me to gain authority among employees. But I coped with this task because I am a professional in my field. In addition, it was difficult for me, like any working woman, to combine my work, career growth, family, and children, since legal work in the field of IP requires complete immersion in the process. But I managed with this because I believe that a woman should be a diplomat and be able to negotiate not only in the legal field but also in everyday life.
What would you consider to be your greatest achievement in your career so far?
In my opinion, the most significant achievement in my work is the progress that I have made, climbing the steps of the career ladder from an intern in the field of IP to the head of a department in a large company, becoming a Russian and Eurasian patent attorney. I was able to realize myself in the profession and became a professional in my field.
I also consider my department, which I created and developed, as my achievement – a team of colleagues who surround me and for whom I try to be an example in my professional activities, including working as a mentor, teaching the profession of young experts. So, many employees of the department came to the company in the position of attorney's assistant, and in the process of working in the company they themselves became attorneys. This is a real team of professionals, ready to work in the difficult conditions that have now developed in the world.
Life does not stand still. Our company is constantly expanding - both in terms of the number of employees and the geography of the provision of services. Recent events have forced us to look to the East - the countries of Asia, China, the United Arab Emirates. On January 1, 2023, we opened an office of Zuykov and partners in Dubai, UAE. This country and the region as a whole is a very promising area for business development. We are pleased that now we can provide our clients with a full range of services for the registration of intellectual property, including the services of trademark registration in the UAE.
What are your future career aspirations? And how will you work to achieve them?
Today, I am the Head of the Trademark Department at Zuykov and partners, which is the Russian market leader in the field of IP. In order to meet this level and not stop there, I plan to continue my professional growth, participate in IP conferences to exchange experience with colleagues and clients, such as INTA, ECTA (I have been a member of ECTA since 2019). I also plan to continue to develop the trademark department and its employees professionally.
Particularly interesting for our clients in the current market conditions is the topic of regional patenting - the registration of Eurasian industrial designs, trademarks. Therefore, as soon as we have a Eurasian trademark, I will definitely become a Eurasian trademark attorney.
I would like to see the introduction of a procedure for pre-registration public opposition to the Russian system of verification examination of intellectual property objects, in particular, for applications for industrial designs.
The mechanisms of public opposition have been tested by a number of patent offices around the world when registering various industrial property objects. I believe that the introduction of public opposition will ensure convergence of the registration procedures for Eurasian, international and Russian industrial designs.
In addition, we have been waiting for a year for a Eurasian trademark to appear. The Treaty on Trademarks, Service Marks and Appellations of Origin of Goods of the Eurasian Economic Union entered into force on International Intellectual Property Day on April 26, 2021. The Treaty creates a regional system for registration and legal protection of means of individualization of the EAEU, within which the applicant will be able to obtain legal protection of a trademark or an appellation of origin based on a single application filed with any of the five national patent offices.
How do you think the empowerment of women can be continued and expanded in the IP sector?
In my opinion, in Russia, unlike foreign countries, especially European ones, there are a lot of women working in the IP field compared to men. But at the same time, for the most part, they occupy ordinary positions, doing routine work. Women should invest more in their education, and develop professionally in order to show their value in the labor market, i.e. so that quantity turns into quality and more women can succeed in the IP industry in the future.
Back to articles list