Author
Sergey Zuykov
Managing Partner / Patent Attorney of the Russian Federation / Eurasian Patent Attorney
18 February 2020
#Company News
Zuykov and Partners was included in the WTR 1000 rating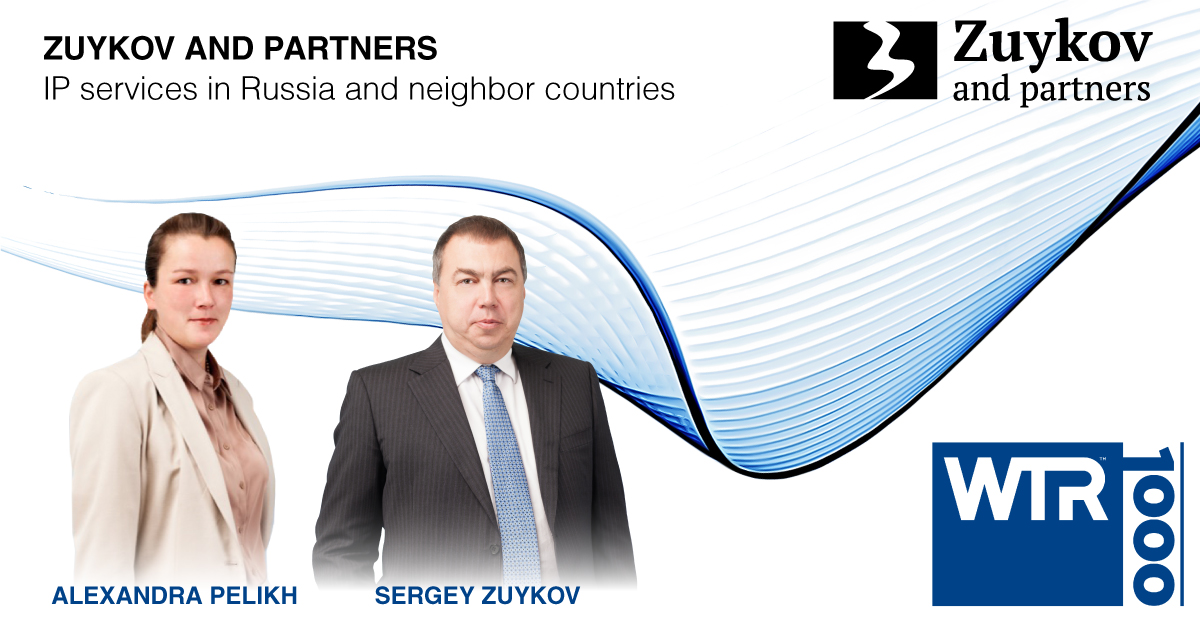 In February 2020, the list of the leading law firms in the field of the protection and defense of trademarks, World Trademark Review 1000 – The World's Leading Trademark Professionals, was published.
The rating is compiled for the tenth time, and, as the creators point out, this has contributed to the final consolidation for it of the status of a leading manual for identifying the law firms that provide qualitative and effective services to support the activities of the entrepreneurs in the field of trademarks.
Zuykov and Partners is marked in both categories of the rating among the law firms, namely: "The Law Enforcement and the Legal Proceedings" and "Administering the Trademarks Registration and the Strategy." This shows that the active work of the lawyers of Zuykov and Partners both in the field of the registration of the means of individualization and in the field of the protection of the legal rights of the holders of trademarks.
Among the individual specialists for the law enforcement practice and the legal proceedings, the achievements of the company's managing partner, Sergey Zuykov, and the head of the legal department, Alexandra Pelikh, were marked. The compilers of the rating underlined the versatility and relevance of Sergey's professional knowledge, which he is ready to share with the clients, as well as Alexandra's talent regarding the representation of the interests of the holders of trademarks in the judicial and antimonopoly authorities.
Back to news list