The Court of Appeal reversed the decision in the Peppa Pig case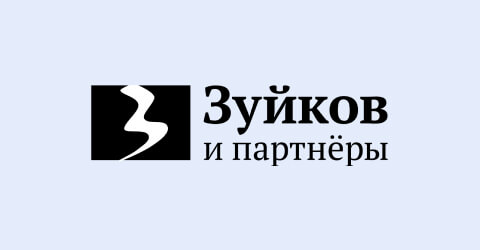 The Second Arbitration Court of Appeal canceled the decision of the Arbitration Court of the Kirov Region on the suit of the British company Entertainment One UK Ltd. against Ivan Kozhevnikov. Previously, a foreign copyright holder was denied the protection of the right based on the origin of an unfriendly country.
The Court of Appeal noted that under the Constitution, citizens and organizations are equally guaranteed the protection of all forms of property, including intellectual property. Russia is a member of the Berne Convention for the Protection of Literary and Artistic Works, the Universal Copyright Convention, and the Protocol to the Madrid Agreement Concerning the International Registration of Marks.
The reasoning of the appeal ruling is reduced to a review of international acts and ends with the following conclusion:
"... the equal protection of intellectual property of foreign organizations, including those registered in the UK, is guaranteed on the territory of the Russian Federation. Consequently, the filing of a claim in itself cannot be recognized as an act of bad faith in relation to Article 10 of the Civil Code of the Russian Federation. The motives given in the decision of the court of the first instance are not based on the correct application of substantive law."
The court of appeal ruled to recover Kozhevnikov in favor of Entertainment One UK Ltd.'s compensation in the amount of 20,000 rubles. for violation of exclusive rights.
The installation can be appealed to the IP Court.
Until now, the copyright holder of Peppa Pig has repeatedly successfully defended the rights in Russian courts. In 2020, Entertainment One UK recovered 20 million rubles from the company Simbat.
Lawyers believe that the approach proposed by the trial court could stimulate an uncontrolled growth in the volume of counterfeit products on the Russian market.
At the same time, the decision on the appeal has no practical significance, since the IP Court already has a legal assumption: the location of the plaintiff in an unfriendly country is not a reason to refuse judicial protection of the right.
Sergey Zuykov, the managing partner of Zuykov and partners, notes that after the decision of the first instance, the foreign press wrote that intellectual property is not protected in Russia. "I am sure that the decision of the appeal will reassure the foreign partners", he concludes.
Source: Pravo.ru
Resolution dated 06/27/2022 in case No. А28-11930/2021: https://kad.arbitr.ru/Document/Pdf/a45fa186-05bb-43b5-87d9-1f0d3b640142/10d923f8-6f76-45fc-879b-154629e75647/A28-11930-2021_20220627_Postanovlenie_apelljacionnoj_instancii.pdf?isAddStamp=True
Back to news list