Author
Sergey Zuykov
Managing Partner / Patent Attorney of the Russian Federation / Eurasian Patent Attorney
The Patent Lawyer magazine published an article written by the lawyer of Zuykov and partners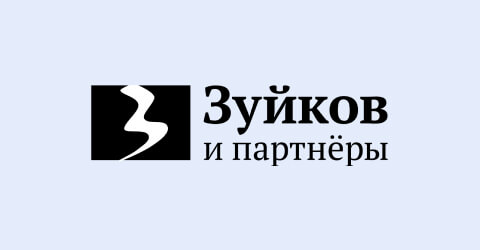 The March/April 2020 issue presents the publication of Roman Larshin, which describes the development trends of the patent practice in Russia and the judicial practice of protecting the interests of the South Kuzbass coal company by Zuykov and partners specialists.
Using the statistical data, the author points out the active use of the patenting institution in the Russian Federation. In his opinion, this means that inventors consider registration as a real and effective tool for protecting intellectual property rights.
As an example of the judicial practice of Zuykov and partners the following is shown:
• Special knowledge and qualifications are required for the competent application of legal norms in the field of the patent law.
• Validity of the granted patent is one of the most important points for the owner of a registered intellectual property object. The title of protection may be challenged and canceled at any time during its validity period.
• Cancellation of a patent entails the termination of exclusive rights from the moment of the filing of an application for registration of the object and granting of a patent with Rospatent.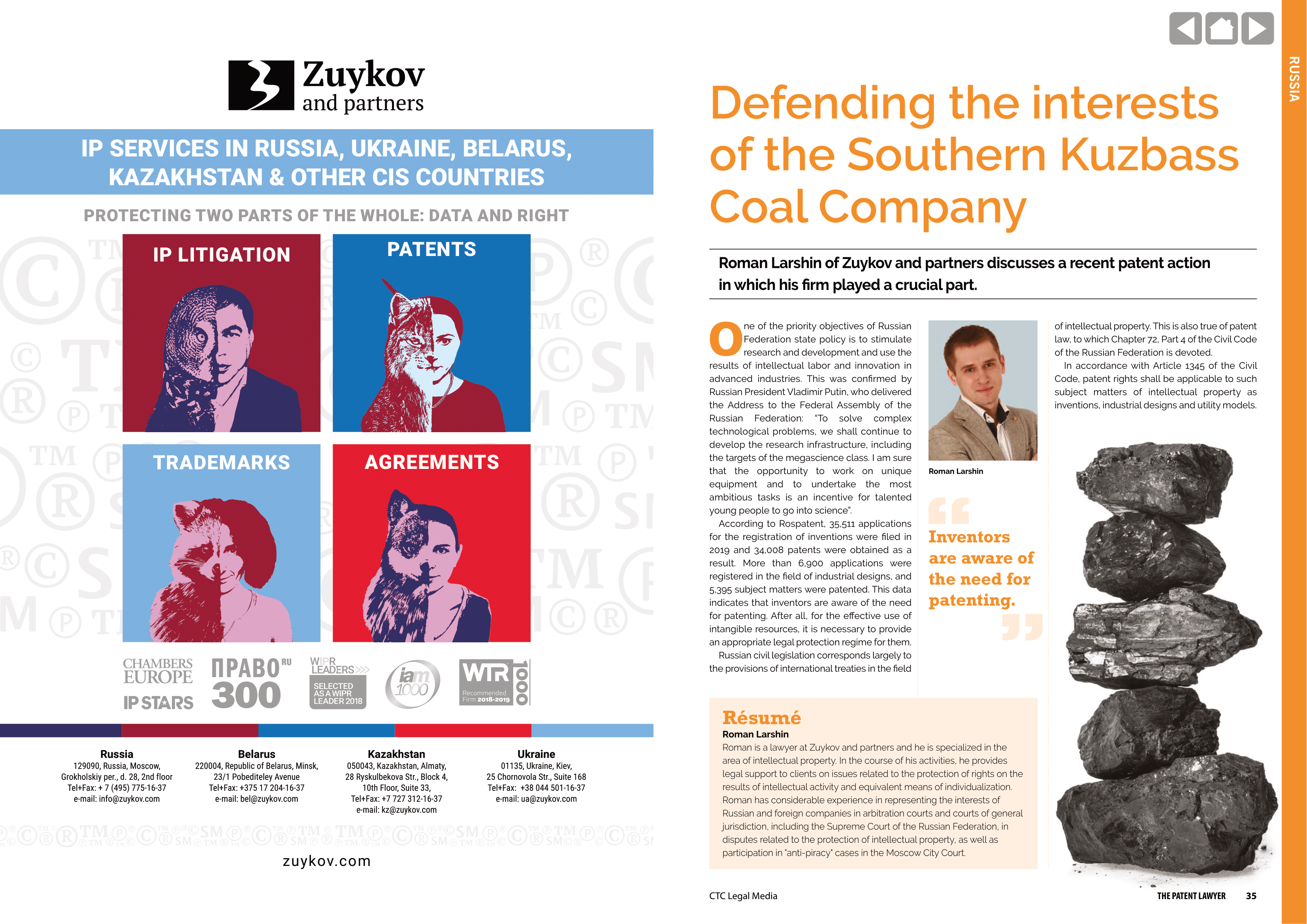 Back to news list