Author
Sergey Zuykov
Managing Partner / Patent Attorney of the Russian Federation / Eurasian Patent Attorney
The AIPPI Association Congress was held in London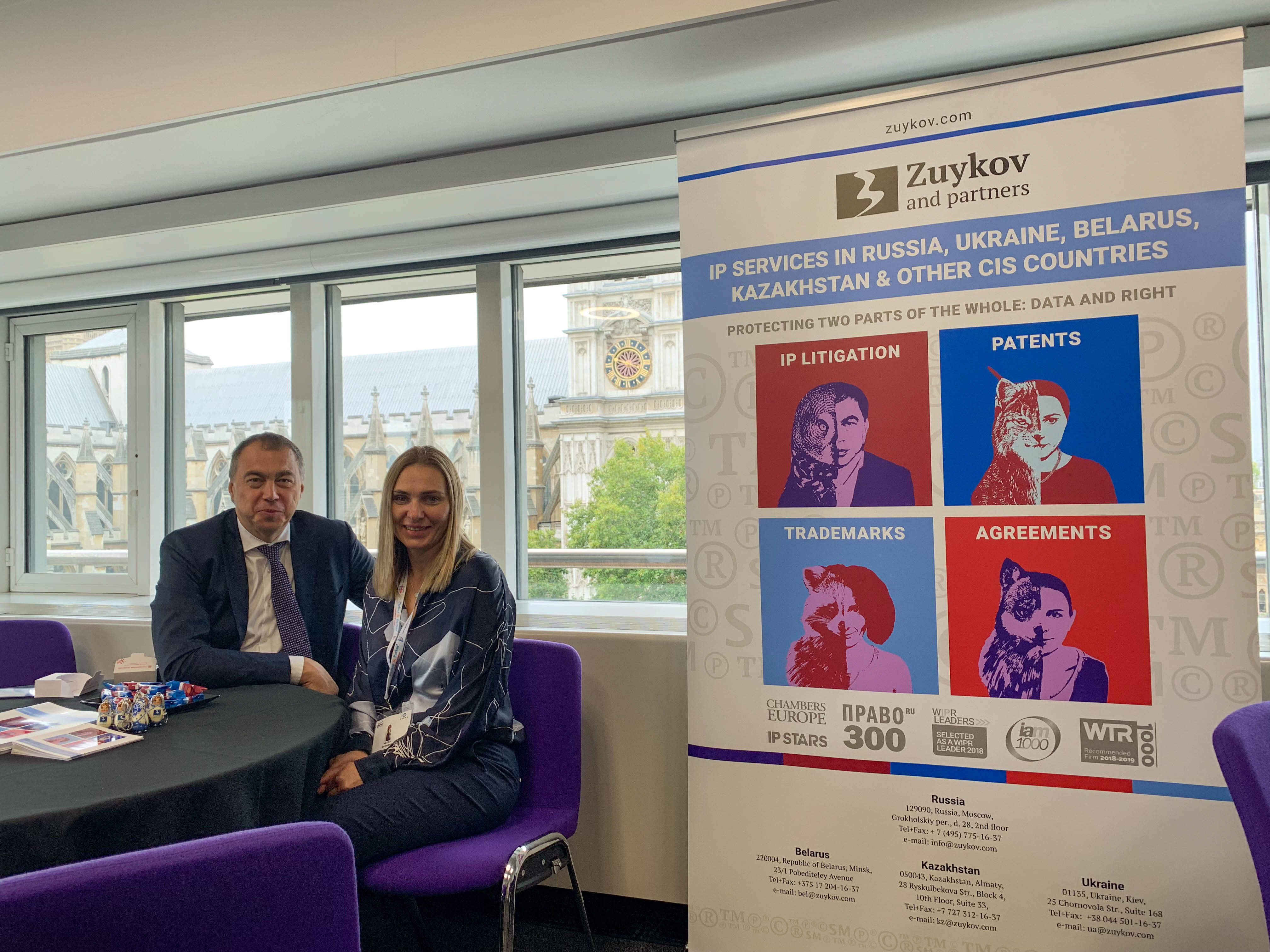 The meeting took place in the second half of September and lasted during four days. The representatives of Zuykov and Partners attended the AIPPI Association International Congress and got acquainted with the most interesting reports of the event speakers.
On September 15, the intensive training lectures regarding differentiating between the results of a human creative work and the works created by artificial intelligence; regarding the illegal use of the trademarks in the fields not related to trade; as well as regarding the appropriateness and effectiveness of consumer surveys as evidence in court were held.
The second day of the conference was devoted to the discussions regarding the use of intellectual property in the pharmaceutical industry. Within the framework of the parallel sessions, the professionals made reports on the following topics:
The art of intellectual property is the copyright and exploitation of the art and architecture.
Do the best cases regarding the defence of intellectual property involve a violation of the rights to trademarks or not?
Is the defence of a commercial secret in the European Union new and improved?
On September 17, the panel sessions and the plenary meetings were held, where the participants discussed the peculiarities of the financing industry, the specifics of the customs and border control in terms of an intellectual property aspect, the defence of brands and trademarks, as well as a ratio of the patents and copies created by artificial intelligence.
On the last day of the event, the organizers suggested that the participants should study the peculiarities of the defence of intellectual property in Africa and a level of the local innovations; discuss the peculiarities of the defence of the products' design in court and the limits of the safe use of the subject matters of intellectual property.
The last AIPPI International Congress became a place of the meeting of the professionals working in different countries, but, at the same time, wishing to be aware of the latest changes and the relevant information in the world of intellectual property.
Back to news list