09 August 2022
#Company News
A well-known brand has an advantage over a new one: the Baikal company claims the Sinenkaya vodka brand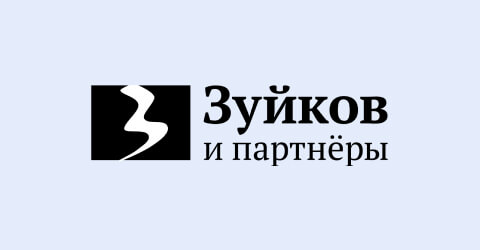 The Sinenkaya vodka brand, which was previously part of the Russian portfolio of the Ukrainian holding Bayadera Group, may change its owner. The holder of the Baikal and Nerpa vodka brands, the Irkutsk company Baikal, claims the brand in court. Baikal, Nerpa, and Slavyanskaya are part of the portfolio of the Alcoholic Production Company, which operates a vodka distillery in Ulyanovsk.
At the end of July, the Baikal company filed a lawsuit against the Cypriot Dinanzi Enterprises Ltd in the intellectual property court for the early termination of the legal protection of the Sinenkaya Vodka trademark. According to Rospatent, the brand was registered in 2016 and belonged to Bayadera Management Ltd, a structure of the Ukrainian alcohol holding Bayadera Group.
Sinenkaya was produced at the Veliky Ustyug distillery (VULVZ), which was bought by Bayadera Group in 2015. The distributor of vodka was the structure of the Ukrainian holding "National Alcoholic Traditions" (NAT). According to Kommersant's information, NAT and VULVZ have not been part of the Bayadera Group since 2016, but are controlled by local top management. The rights to Sinenkaya were transferred to Dinanzi Enterprises in January 2022. The brand was pledged to Sberbank until December 2025, according to Rospatent.
Before going to court, at the end of April, Baikal filed an application with Rospatent for the registration of the Sinenkaya brand. The company's lawsuit was put on hold until September 2.
Roman Lukyanov, managing partner of the law firm Semenov & Pevzner, says that before going to court, Baikal should have sent the brand owner a proposal to waive the rights or conclude an alienation agreement. Two months are allotted for consideration of the proposal, then to wait another 30 days.
Patent attorney, managing partner of Zuykov and partners Sergey Zuykov says that the application for registration of Sinenkaya can become evidence of Baikal's interest, and in order to preserve the brand, it will be necessary to prove its use for three years.
Stanislav Kaufman, the owner of the Kaufman brand agency, says that a brand already known on the market has an advantage over a brand created from scratch, but consumers may react negatively to a change in manufacturer. According to the expert, there are very few free brands on the alcohol market, therefore market participants often try to obtain in court the rights to the brands of interest according to the required class from their owners.
Source: Kommersant Publishing House
Back to news list