The overview of the latest inventions presented at the Technosreda Festival in Moscow at VDNKh on September 25-26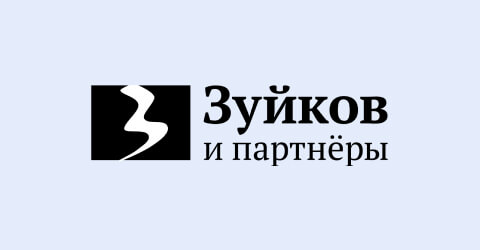 The year 2021 was declared the Year of Science and Technology. This year for specialists in intellectual property protection provided an excellent opportunity to get acquainted with innovative projects and developments of various Russian technology companies, research laboratories, and institutes and participate in solving issues related to ensuring the protection of copyright and exclusive rights for these technical solutions.
The Ministry of Science and Higher Education of the Russian Federation on September 25 and 26 at VDNKh organized the Tekhnosreda Festival 2021, which was very representative of the scientific breakthrough and development achieved in 2021 in various technology fields by Russian inventors.
Technosreda 2021 was presented in several pavilions and spread across the entire exhibition area. The following thematic zones dominated in particular: "Universities and Research Institutes," "Inventors," "Future Today" zones.
The leading Russian experts and scientists presented about five hundred of their scientific developments. These are products, devices, hardware, and software systems applicable in various life spheres, such as medical equipment, prostheses, exoskeletons, telescopes, microscopes, industrial automated conveyors, robots, cars, aircraft (drones), nuclear complexes (models), and even artificial intelligence capable of creating artwork or providing life safety.
In addition, several presentation places were organized, where were represented interesting reports, such as those devoted, for example, to improved wheelchairs, prostheses for animals, intelligence robots, mobile homes on wheels.
Besides, it should be noted that one of the implemented and well-proven solutions of the national research institute "Tomsk Polytechnic University" (Tomsk) and the veterinary clinic "Best" (Novosibirsk) - bionic prosthetics of paws in animals (3D prostheses), carried out with the use of 4 technologies: bioengineering modeling, 3D printing, micro-arc oxidation, and prostheses implantation. Such a complex technology for creating internally and externally adapted prostheses for a healthy limb of the paws is not found in any veterinary clinic in the world. It enables disabled animals who have undergone limb amputation to regain а normal life, even after losing one, two, or all four paws.
Another incredible prosthetics example is the bionic hand prosthesis developed by Motorika. This tool is successfully used to rehabilitate and improve the life quality of people with disabilities. The video shows a demonstration of how such a prosthesis work. "Cybergirl" confidently shakes hands and picks up objects with ease. Let's figure out how this prosthesis works. Special electrical potential sensors are implanted under the hand skin. During the hand tension of the remaining muscle tissues, the sensors read the generated electric potential and transmit it to the microprocessor, which processes the information received by a computer program. As a result, the microprocessor generates commands in the shortest time and sends them to the motors, which set the prosthesis in motion. The prosthesis is powered by batteries and is equipped with a mobile application that allows controlling the "cyber hand" work.
At the Festival, the ExoAtlet company presented an extraordinary exoskeleton that can be used for industrial or medical purposes. The reinforcing external exoskeleton helps people lifting weights. Allows you to distribute the load and prevent various injuries.
Another exoskeleton design was created to help people with disabilities or rehabilitation after leg or spine operation. In addition, it is also suitable for children with cerebral palsy and in other musculoskeletal system disorder cases.
Bauman Moscow State Technical University presented an interesting project implemented as a natural prototype. The "Rodstrer Crimea" project is a budget sports car for public roads on Lada Kalina units and assemblies.
A private engineering company Drive Electro has developed a completely eco-friendly electric truck Moskva, which reduces carbon dioxide emissions into the atmosphere compared to a diesel analog by almost 87 tons per year. The electric truck is fully adapted to the Russian climate and does not create noise pollution. Charging is provided in two modes: fast 20 minutes and night 8 hours; the power source is an industrial network with a voltage of 380 volts. The power reserve is 200 km, which is one of the highest in the world among analogs.
It was surprising that besides devices and software solutions, production processes were also presented, such as the latest automated technologies implementation in the sorting and processing waste sector. The conveyor belt, along which the mixed waste in the form of cardboard, paper, plastic moves, is equipped with a robotic grip with sensors that instantly and clearly recognize the material quality and reject unnecessary waste to the side.
These events make it clear that a completely new system of creating "intellectual wealth" is emerging in our country, based on innovations born through education and numerous researches. Such "intellectual wealth" must be protected and requires investment in scientific knowledge, patents for utility models, inventions, and industrial designs.
Originally published in Patent Lawyer Magazine
Ludmila Lisovskaya
Patent Attorney / Chemical Specialist