05 April 2023
#Company News
Zuykov and partners took 1st place in Dispute Resolution on Intellectual Property group of the federal rating of the Kommersant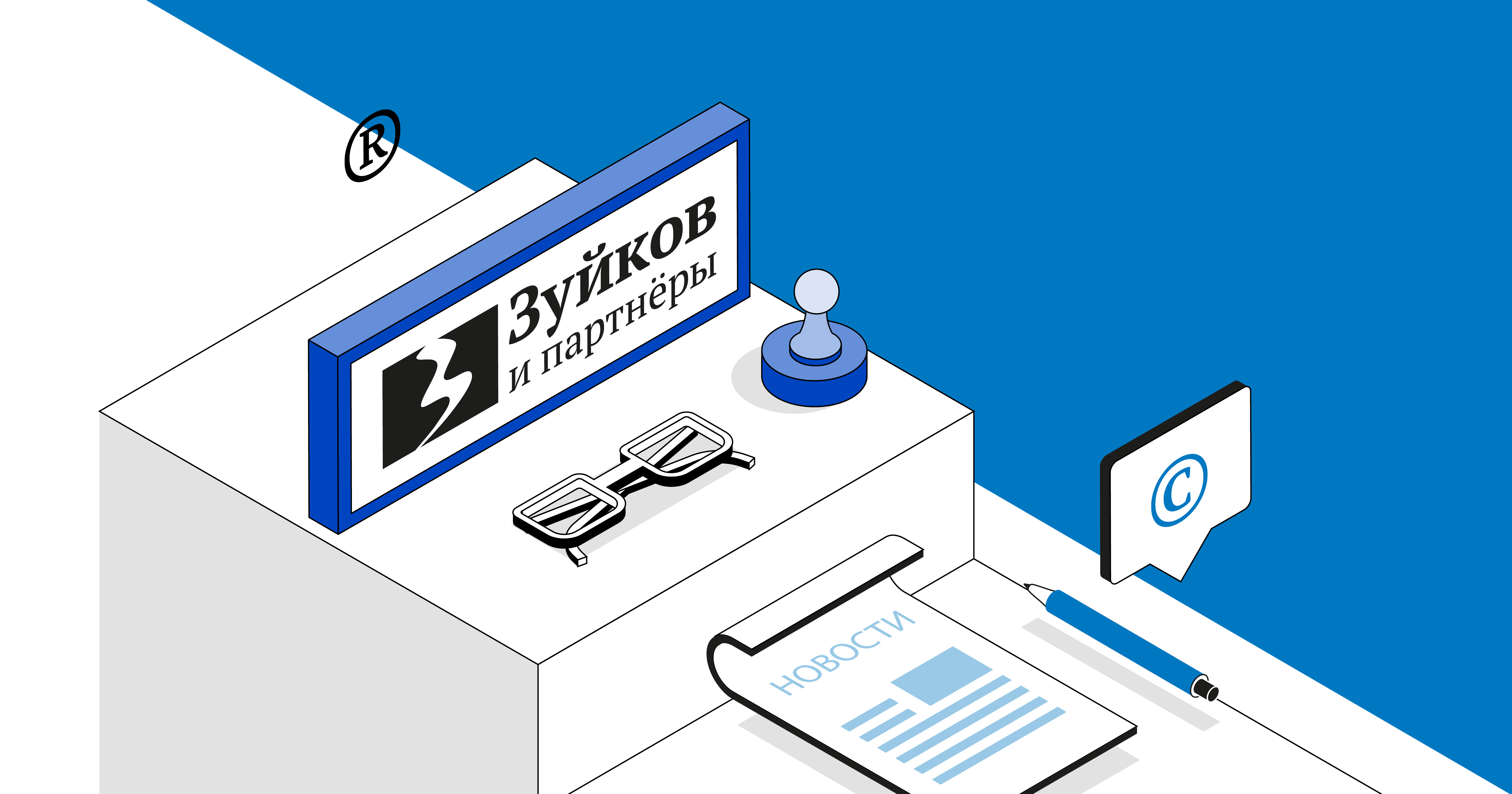 On April 5, 2023, the rating of the Kommersant Publishing House "Leaders of the Legal Services Market" was published. The rating traditionally presents the results of an annual analysis of the practices of the leading players in the Russian legal services market. The rating includes three categories of research: "Best legal practices", "Best industry practices" and "Individual rating of lawyers".
In the federal rating of the best legal practices, Zuykov and partners took 1st place in the nomination "Dispute Resolution on Intellectual Property", becoming the absolute leader among the 15 best Russian law firms (Band 1). Since 2022, the company improved its position, rising from 5th to 1st place in the group.
Moreover, Zuykov and partners entered the rating in the nomination "Consulting on law in the field of intellectual property" (Band 2, 11th place).
In the field of industry practices, Zuykov and partners achieved the following results:
Band 1 - Manufacturing and industry: consulting industry leaders (11th place)
Band 2 - Agriculture: resolution of key disputes in the industry (15th place)
Band 2 - Healthcare and pharmaceuticals: resolution of key disputes in the industry (4th place)
Source: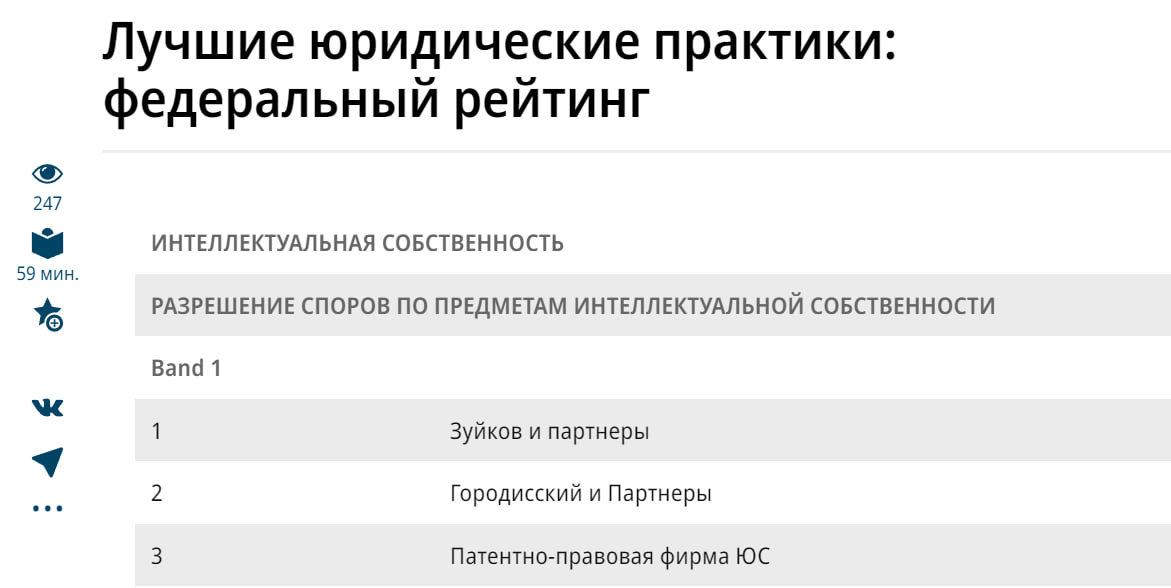 Back to news list