IPR Court Clarified Criteria for Abuse of Right in Claim for Protection of Exclusive Right to Trademark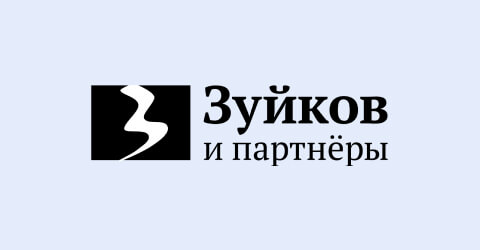 The Court for Intellectual Property Rights (hereinafter the IPR Court) upheld the first instance's dismissal of the claim to prohibit the use of a designation that is confusingly similar to a trademark. The main reason for the dismissal was the plaintiff's abuse of the right, not aimed at the full protection of the exclusive right to trademarks.
The right holder filed a lawsuit to prohibit the company from using the designation "Светофор", which is part of a series of its trademarks, in relation to the activity of leasing premises, including in the company name. The dismissal of the claim was upheld by two instances.
The Court found that at the time of filing the lawsuit, the right holder was aware that Rospatent would consider the opposition on the partial invalidity of granting legal protection to the trademarks in question, which subsequently turned out to be satisfied.
The Court concluded that there were grounds to recognize the actions of the plaintiff as an abuse of right because filing the claim immediately after the defendant filed opposition to granting legal protection to the trademarks was "a disregard for the principle of rationalization of procedure and an attempt to stir up controversy between the Rospatent and the judiciary, creating an endless series of all possible challenges in the future, including those likely under new and newly discovered circumstances".
It was also taken into account that the exclusive right of the defendant to the commercial name, including the designation "Светофор-Балашиха", arose before the priority date of the trademark, and the plaintiff was aware of this, continuing to support the claims.
Sergey Zuykov, the Managing Partner of Zuykov & Partners, Russian Patent Attorney and Eurasian Patent Attorney comments as follows. According to Article 10 of the Civil Code of the Russian Federation (hereinafter the Civil Code), an abuse of right is an action to maliciously exercise the right, otherwise formally legitimate, but obviously having an unlawful purpose.
In paragraph 154 of the Resolution of the Plenum of the Supreme Court of the Russian Federation of April 23, 2019 No. 10, it is explained that the court has the right to refuse to protect a person's right to a trademark based on Article 10 of the Civil Code, if actions to apply specific protective measures can be qualified as an abuse of right.
In this case, the plaintiff began to take action to prosecute the defendant for the sole purpose of obtaining formal priority over it in order to further impede the activities of the company.
Decision of the Arbitration Court of Moscow Region on June 8, 2020 in case No. A41-94646/2019, Resolution of the Tenth Arbitration Court of Appeal on September 21, 2020 No. 10AП-10710/2020 in case No. A41-94646/2019, Judgment of the IPR Court of February 25, 2021 N C01-1716/2020 in case No. A41-94646/2019
Resolution of the Tenth Arbitration Court of Appeal of September 21, 2020 No. 10АП-10710/2020, Case No. А41-94646/2019
Civil Code of the Russian Federation (Part Four), adopted on December 18, 2006, Federal Law No. 230-FZ
Back to news list