Court Assessedthe Possibility of Using FoodDescription as Characteristic of CateringEnterprises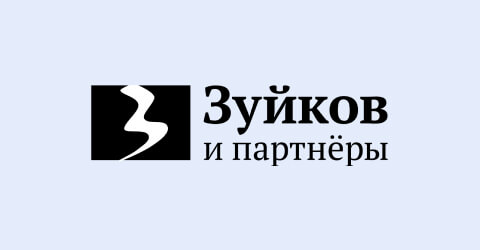 Upon the results of the opposition consideration, Rospatent did not cancel the legal protection of the
TomYumBar trademark No. 647236 in relation to the catering business. Rospatent have pointed out that
the word combination "tom yum" denoting a type of Thai cuisine cannot characterize the said services, as
the Opposer claims, because there is no such type of services or properties described by such word
combination.
The Opposer appealed to the Court for Intellectual Rights (hereinafter the IPR Court) to invalidate the
decision of Rospatent.
The court of the first instance ruled that Rospatent conclusion that the disputed designation did not
characterize the services in question was unlawful. The court proceeded from the fact that the designation
is not an absolute make-believe, but "...directly points to the finished dish offered. The consumer will
clearly understand that the named catering companies specialize in these types of dishes".
In reviewing the case as a cassation appeal, the IPR Court upheld the findings of the first instance.
The court stated that if the designation "tom yum" was not merely descriptive, but evoked through
associations in the mind of the consumer the idea of the goods produced, it could have been granted legal
protection for the services in question. However, since serving ready-made meals is a direct result of the
activity of catering enterprises, the name of the meal characterizes their services.
As a result, the IPR Court cancelled the refusal of Rospatent to invalidate the legal protection of the
trademark in respect of the following services:"snack bars; cafes; cafeterias; restaurants; fast food outlet;
cooking and home delivery services".
Sergey Zuykov, Managing Partner of Zuykov & Partners, Russian Patent Attorney and
Eurasian Patent Attorney comments:
"Under sub-paragraph 3 of paragraph 1 of Art. 1483 of the Civil Code of the RussianFederation, it is
not allowed to register as trademarks the designations describing the goods, including indicating their
type or property.However, the criteria for classifying designations as descriptive or a make-believe
are rather vague and the dividing line is very thin as the same designation can be considered
descriptive for some services, while for others it can be a make-believe.Catering enterprises are often
individualized by means of names of types of dishes (or designations derived from them), and it is
unlikely that the average consumer can assume that these enterprises serve only the dishes mentioned
in the name of the enterprise.In the case at hand, as an example of a protectable "food" designation,
Rospatent referred to the IPR Court decision in case No. СИП-54/2017, according to which the
registration of the Pesto trademark in relation to services of class 43 of the Nice Classification meets
the requirements of paragraph 1 of Article 1483 of the Civil Code of the Russian Federation.At the
same time, the court doubted the reference to this case and pointed out that this designation is not the
name of a standalone dish, which can be perceived by consumers as the scope of the organization
providing catering services."
Back to news list