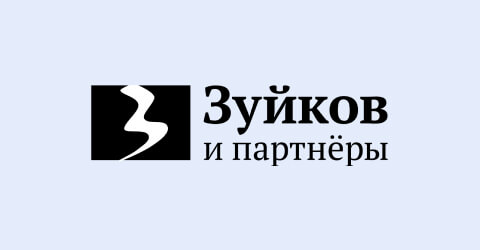 Clients turn to our company with a request to protect their copyrights. When we start to ask leading questions about the solution essence that clients plan to protect, it turns out that not only copyrights but also patents are subject to protection. In addition, reverse situations arise when authors and inventors want to obtain a patent, but there is nothing to patent, and it is possible to limit themselves only to copyright protection. In order to understand the differences between patent law and copyright, let's first understand what patent law and copyright are. The legislation will help us with this.
According to Article 1345 of part 4 of the Russian Federation Civil Code, "Patent rights":
Intellectual rights for inventions, utility models, and industrial designs are patent rights.

The author of an invention, utility model, or industrial design has the following rights:
the exclusive right

the right of authorship
According to Article 1255 of part 4 of the Civil Code of the Russian Federation, "Copyright":
Intellectual rights to works of science, literature, and art are copyrights.

The author of a work has the following rights:
the exclusive right to a work

authorship right

the author's right to a name

the right to inviolability of the work

the right to publish the work
Copyright and patent law by their legal nature are absolute; they belong to one person while simultaneously imposing on other third parties the obligation not to use the result of intellectual activity.
As can be seen from the definitions of patent and copyright, both protect the results of intellectual activity; however, despite the existence of common points, there are significant differences; let's try to find them and figure out what they are.
Patent law protects the essence of a technical or design solution. For example, for technical solutions, the design of a device, device, system, the complex can be protected, as a set of structural elements, interconnected nodes, a patent can be obtained for various methods, technologies, as a sequence of actions on a material object using material means; compositions, compositions, etc. Likewise, a design decision protects the appearance or design of a product.
Copyright, unlike patent law, protects the form of a work.
Patent rights, in order to obtain them, are subject to mandatory registration with the authorized body and are certified by a patent. The presence of a patent indicates that you have patent rights. A patent certifies the exclusive right to an invention, utility model, industrial design and is valid, subject to the requirements established by the Civil Code, from the date of applying for a patent with the federal executive body for intellectual property:
up to twenty-five years - for inventions

ten years - for utility models

five years - for industrial designs (can be repeatedly extended for five years, but no more than twenty-five years).
The protection of an exclusive right certified by a patent can only be carried out after the state registration of an invention, utility model, or industrial design and the issuance of a patent. Once a patent has been registered and granted, the patent holder (patent owner) has the right to decide who can - or cannot - use the patented invention when the invention is protected. In other words, patent protection means that an invention cannot be made, used, distributed, imported, or sold by third parties for commercial purposes without the patent owner's consent.
About copyright, the objects of which are works of science, literature, and art, regardless of the merits and purpose of the work, as well as the way it is expressed:
literary works

dramatic and musical-dramatic works, scenario works

choreographic works and pantomimes

musical works with or without text

audiovisual works

works of painting, sculpture, graphics, design, graphic stories, comics, and other works of fine art

works of arts and crafts and scenographic art

works of architecture, urban planning, and gardening art, including in the form of projects, drawings, images, and models

photographic works and works obtained by methods analogous to photography

geographical and other maps, plans, sketches, and plastic works related to geography and other sciences

other works

copyright objects also include computer programs that are protected as literary works,
then for their occurrence, implementation, and protection, registration of the work or compliance with any other formalities is not required. The only exceptions are computer programs and databases, in respect of which registration is possible, carried out at the copyright holder's request.
It is believed that copyright arises at the time of the creation of the work.
Unlike patent rights, copyrights last longer. And the exclusive right to work is valid throughout the author's life and seventy years, counting from January 1 of the year following the year of the author's death.
Special attention should be paid to the territory of validity of a particular right: so a patent has a territorial effect and is valid only in the country in which the patent was issued. If we are talking about a Russian patent, then it covers only the territory of the Russian Federation, while copyright applies to countries that have signed the Berne Convention, and this is about 100 countries of the world.
In conclusion, we note that a patent can be sold, transferred, granted the right to use, and copyright is inseparable and inalienable; it is impossible to sell it or transfer it.
Summing up what has been said, one should separate the concepts of copyright and patent law, know what the differences between them are and be able to operate with these terms.
Olga Dolgikh
Head of Department / Patent Attorney / Mechanics Engineer