Author
Kristina Mulina
Assistant to Patent Attorney
04 March 2019
#Information
The great musicians are also the inventors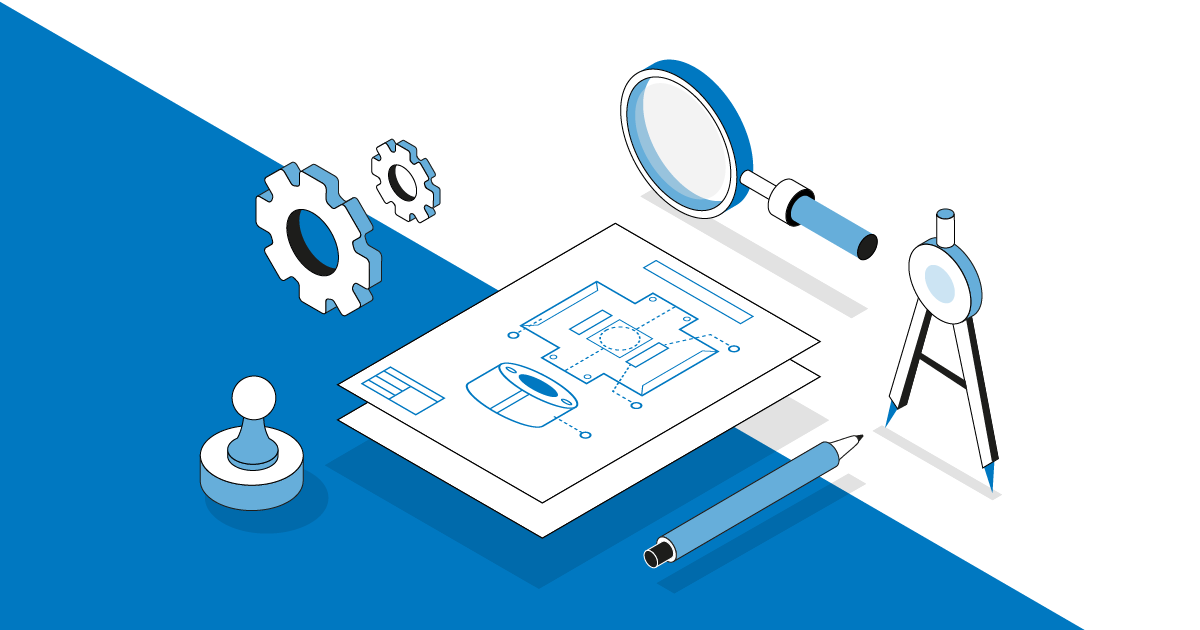 When we think about inventors, we usually picture to ourselves an image of the exhausted scientist, who is constantly sitting in the laboratory, but not an image of prominent people, celebrities and, in particular, musicians. While many have a tendency of thinking that this exceptional phenomenon is inherent only to a few of people, however, some of the popular personalities hold patents for various innovations. In this case, some of the patents are related to the work that has made them known, while the other ones are a result of a hobby or just a great idea.
And now let us talk in more detail about some of the most famous inventors-celebrities related to music. You might have thought, why, among all famous people, it was the musicians we were going to talk about? Everything is elementary, just due to the fact that the invention, as I have already said, is a sort of an exceptional phenomenon, and music is a sort of magic, music influences on each of us, when we hear it, we get certain mood, different memories emerge.
Let us start with the American guitarist, the founder of the eponymous hard rock band Van Halen. Edward Lodewijk Van Halen is a songwriter, the designer of guitars and sound-amplification equipment. A part of the signature sound of guitarist Eddie Van Halen was his two-handed tapping technique, and for this, he patented a supporting device for stringed musical instruments, such as guitars, banjos, mandolins, and the like. The supporting device is designed and configurated to support a musical instrument in order to give complete freedom to the musician's hands so that to play the instrument in a completely new way, what allows creating new techniques and sounds (patent for invention US 4656917 A, published of April 14, 1987).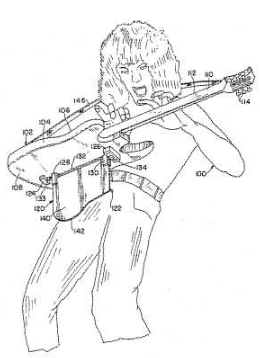 Paula Julie Abdul, an American singer, producer, dancer, choreographer, actress and TV host, patented her own microphone stand, "Dynamic Microphone Support Apparatus" in 2009 (patent for invention US 12024976, published of June 8, 2009). Her device has a concave base, filled with cement, and a lid on the base, which is located above the base and covers the compartment so that the user's weight placed on the lid of the base, which is applied in the direction, makes the base bend, what allows the singer standing at the top and move without a fear of falling down.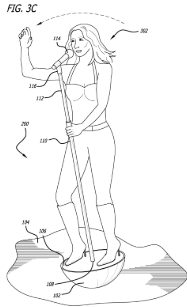 Prince Rogers Nelson was not only a talented singer, musician, songwriter, composer, producer, actor and filmmaker, but he also developed and patented his "Portable Keyboard Instrument." This is a curved purple musical instrument with two spikes of a fork type at the end (patent for industrial design US D349127 S, published of July 26, 1994).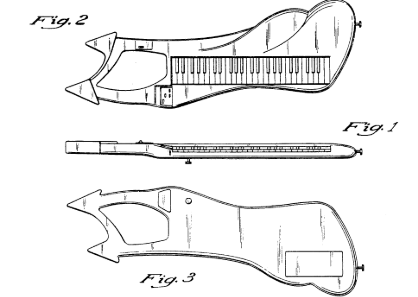 The most successful artist in the history of pop music Michael Joseph Jackson is a patent holder and co-author, together with his two costume designers, for specially designed shoes to create the illusion that he is leaning beyond his center of gravity. The shoes were created together with the famous Moonwalk dance movement for his Smooth Criminal music video 1988 (patent for invention US 5255452 A, published of October 26, 1993).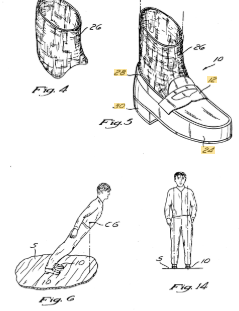 Kanye Omari West, an American hip-hop artist, rapper, producer, composer and designer, is also an inventor. He filed the application PCT/US2013/020223, published of July 18, 2013 for "Using Multiple Screens to Achieve the Effect of Immersion in Audio/Video Content."
Harry Konnick Jr., an American actor, singer, jazz pianist, the author of songs and compositions for big band, developed a new electronic system for reading notes: "The System and Method of Coordinating the Display of Music for the Orchestra Members" (patent for invention of US 6348648 B1, published of February 19, 2002).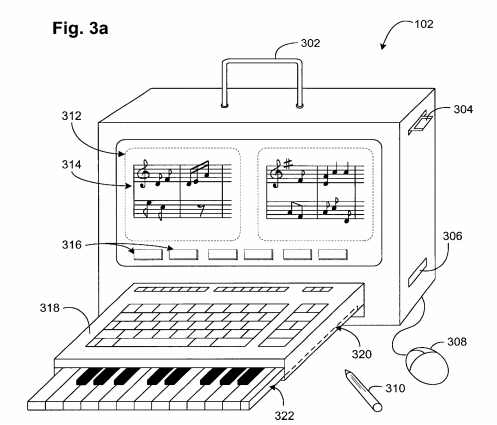 The name of the legendary Sir James Paul McCartney, a British musician, multi-instrumentalist, writer and producer, is also indicated in the columns "Applicant" and "Inventor" of the application PCT/RU1994/000265, published of June 6, 1995, under the title "Plucked Stringed Instruments and a Method of Tuning a Stringed Plucked Musical Instrument."
Neil Percival Young, a Canadian singer and songwriter, guitarist, the filmmaker of several films, is a holder of several patents for innovations in model trains, as well as of a number of patents for audio and visual systems and his music player (patent for invention US 8154227 B1, published of April 10, 2015; patent for invention US 8843961 B2, published of September 23, 2014).
As we can see from the examples above, the musicians are creative people, but some of them try themselves not only in music, but also in the field of intellectual property, and as a result, they create something new, interesting and needful!
Back to articles list