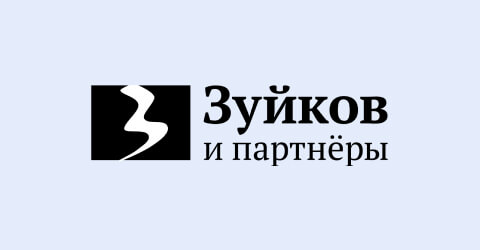 Far and wide, there is intellectual property. At the same time, innovators and creators are trying to protect their inventions in every possible way. With the development of digital technologies, tools for intellectual property protection are becoming more and more important.
On May 27, 2020, the World Intellectual Property Organization (WIPO) launched WIPO PROOF, an online service that rapidly produces tamper-proof evidence which can be used to prove that user's digital file existed at a specific point in time. With the increasing digitalization of the modern world, inventive and creative activities are often international and collective in nature, resulting in a wide variety of files containing valuable information that can easily be misused or misappropriated.
Such information may include trade secrets, scripts, scores and other creative works, research results, large-scale data sets, various algorithms, or any account related to various types of operation. All this information is an intellectual asset that has a certain value. Earlier, it was challenging to prove that a solution was developed by user earlier, especially if all the information was recorded only as a hard copy.
WIPO PROOF uses industry-leading secure technology to generate a globally recognized digital fingerprint of an intellectual asset of the user, whether it is a creative work, product design, invention, or research data and findings from the development process, which can provide reliable proof of the existence of a creation at a given time. At the same time, this information can be verified by anyone at any time. In its essence, WIPO PROOF token is an encrypted record about the genetic code and the existence of user's digital file with a mark on the date and time at the time of its creation. Tokens do not expire. WIPO PROOF safely stores them for 5 years. On request, the storage period can be extended.
The WIPO PROOF service is also important because it further reinforces the concept of intellectual property protection in the world of digital technology. At present, large-scale processes related to the transition from industrialization to digitalization are developing. Although statistics show that these are still relevant, classic intellectual property rights do not cover all types of intellectual assets, especially when it comes to data protection. Thus, WIPO PROOF is an important step in creating a set of intellectual property services aimed at meeting the needs of the digital economy.
From a practical perspective, WIPO PROOF provides a digital notary type service. It allows user to get an undeniable confirmation of the existence of a digital file at a particular time.
WIPO PROOF also helps to meet the needs of inventors and creators during the period prior to the official registration of exclusive rights, and can be useful in protecting intellectual assets at all stages of their formation: from conception to commercialization, whether or not a patent is granted in the future. In order to create a patentable invention or work of art, much work needs to be done. Inventors, creators and startups face serious risks when doing the preparatory work. At this stage, many of them share their ideas with numerous third parties, including investors and large companies. It works like that as innovators and creators need to fundraise for introduction of their product to the market.
While in many cases these relationships are governed by non-disclosure agreements, many small businesses, startups and individuals do not have access to qualified lawyers who can help them professionally draw up such agreements. However, it is not always the case that a properly drafted contract will one hundred percent assure that invention will not become known to third parties who want to take it for themselves. The WIPO PROOF service allows to document an intellectual asset, thereby obtaining irrefutable proof that it was the exact person who controlled the idea or concept in question, or who played a role in the creation of a work at a particular time.
WIPO PROOF is based on the understanding that proving data in the form of digital files can be very important in a world of digital technology, where data is subject to intensive exchange.
This service will prevent misuse and misappropriation of intellectual property and may be useful in resolving legal disputes, including in courts of different jurisdictions.
Anyone can use the secure WIPO PROOF online website to instantly create an account and purchase a WIPO PROOF token. Owners of the source file or any third party can check the WIPO PROOF token by connecting to the WIPO PROOF online service and selecting the VERIFY TOKEN option. Both operations are fast and easy to proceed with.
Francis Gurry who led WIPO as Director General once said in his interview, that in a highly dynamic global economy where value is increasingly dependent on human activities driven by digital technology and big data, the ability to prove ownership of digital files of intellectual assets is crucial. WIPO PROOF helps inventors and creators better protect the digital outputs of their work and is a major step towards developing a WIPO package that meets the needs of the digital economy.
However, it should be noted that WIPO PROOF is not a substitute for the existing rules for exclusive rights to a technical decision. In other words, WIPO PROOF does not replace the need to obtain a patent for an invention, utility model or design invention in order for an exclusive right to the invention.
With the development of technologies, the means of their protection are also developing and WIPO PROOF is another step towards comprehensive protection of intellectual property.